Brazil Catigua (micro-lot)
Brazil
Round and balanced, cocoa and spicy notes.
Roasting grade
Light to medium roasted
This delicious coffee comes from the farm of Gil Cesar de Melo, a third-generation coffee farmer. Being raised amidst coffee plants, he didn't hesitate a split second to carry on his fathers and grandfathers life work. He even expanded the coffee plantation and improved the quality. Through the natural drying process the coffee acquires a delicate flavour with hints of red fruit. The Specialty Coffee Association (SCA) has assigned this exceptional microlot a score of 88 points.
Data sheet
Origin

Brazil

Continent

America

Roasting grade

Light to medium roasted

Aromatic notes

Fruity

Heigt

1000-1100 m

Variety

Catigua rouge

Process

Natural

Strength

Mild

Acidic/ Good-balanced / Bitter

Acidic

Deca

No
For the non-EU customers, thank you to place your order via info@corica.be
You might also like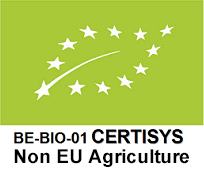 Balanced, subtly acidic, long chocolate finish.
*certified Certysis BE-BIO-01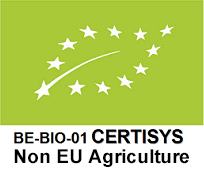 Very mild and especially fine, fruity taste.
*certified Certysis BE-BIO-01