Guatemala Quetzaltenango Organic*
Guatemala
Very mild and especially fine, fruity taste.
*certified Certysis BE-BIO-01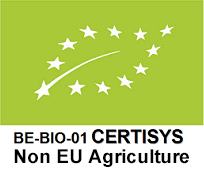 Roasting grade
Light to medium roasted
Variety
Bourbon, Caturra, Catuai, Typica
Quetzaltenango is one of the largest cities in Guatemala. The ancient Maya town used to be called Xelajú and still carries the nickname Xela to this day. The region is known for its majestic mountains and many volcanoes. The area has ideal conditions for the production of high quality coffee: the soil is rich, the atmosphere is tropical and proximity of mountains as well as Pacific Ocean create a microclimate. Corica has chosen to roast this biologically grown coffee lightly in order develop its gorgeous fruity notes to the maximum.
Data sheet
Origin

Guatemala

Continent

America

Roasting grade

Light to medium roasted

Aromatic notes

Fruity

Heigt

1450-1900 m

Variety

Bourbon, Caturra, Catuai, Typica

Process

Washed

Strength

Mild

Acidic/ Good-balanced / Bitter

Acidic

Deca

No

Label

bio
For the non-EU customers, thank you to place your order via info@corica.be
You might also like
Mild and thinly acidic, fruity taste.
Intense and thinly acidic, floral and spicy taste.