Colombia Supremo
Colombia
Strong and thinly acidic, fruity taste of apricot.
Roasting grade
Medium to dark roasted
Colombia is the third biggest coffee producer in the world and even takes up the first spot when it comes to Arabica. The abundance of precipitation and clouds, the richness of volcanic sun and the altitude of the tablelands in the Colombian Andes are some of the characteristics that make this South-american country such a suitable place to cultivate coffee of a superior quality. This coffee comes from the region of Cauca, in the South-west of the country. It owes it's name "Supremo" to the fact that only the largest beans are selected.
Data sheet
Origin

Colombia

Roasting grade

Medium to dark roasted

Aromatic notes

Fruity

Height

800-1900 m

Variety

Bourbon

Process

Washed

Strength

Strong

Acidic/ Good-balanced / Bitter

Acidic

Deca

No

Recommended for

Omni-roast

Continent

America
For the non-EU customers, thank you to place your order via info@corica.be
You might also like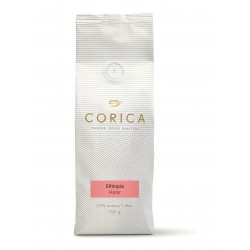 Strong and bitter, round and creamy, roasted taste.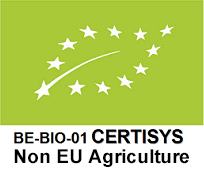 Balanced and acidic, red berry taste.
*certified Certysis BE-BIO-01