Peru El Palto BIO*
Peru
Balanced, subtly acidic, long chocolate finish.
*certified Certysis BE-BIO-01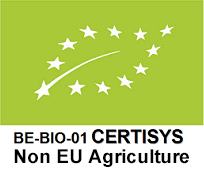 Roasting grade
Medium roasted
Variety
Caturra, Typica, Catimor
The Peru El Palto that we offer you is the product of ecological agriculture. The coffee cultivation started in the 1950's in the Amazonian Andes in the North of Peru. During a long time the agricultural techniques depended heavily on the use of agrochemicals. The Association of Coffee Producers Juan Marco El Palto -abbreviated in Spanish "JUMARP"- was founded in 2003 by José Carranza Barboa in cooperation with 35 other small farmers. They decided to change the old techniques and replace them with a durable production process that spares the indigenous forests. All producers associated with JUMARP work on small lots. In total there are 188 producers that cultivate coffee on a surface of 549 hectares in the "Selva Alta" in the North of Peru. There reigns a specific type of ecosystem, characterized by dense and damp forests, that can be found in Peru and Mexico.
Data sheet
Origin

Peru

Roasting grade

Medium roasted

Aromatic notes

Floral

Height

1300-1800 m

Variety

Caturra, Typica, Catimor

Process

Washed

Strength

Medium

Acidic/ Good-balanced / Bitter

Good-balanced

Deca

No

Label

bio

Recommended for

Omni-roast

Continent

America
For the non-EU customers, thank you to place your order via info@corica.be
You might also like
Strong and thinly acidic, fruity taste of apricot.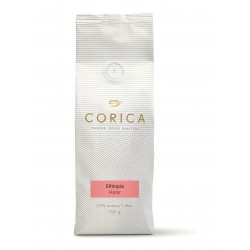 Strong and bitter, round and creamy, roasted taste.