Cuba Serrano
Cuba
Balanced, dark chocolate and tobacco taste.
Roasting grade
Medium to dark roasted
At the end of the 18th century, coffee production knew a remarkable upsurge on Cuba due to the arrival of many French farmers after the Haitian Revolution. These farmers possessed all the necessary knowhow on how to cultivate gorgeous Arabica-plants. They planted them along the flanks of the Sierra Maestra, constructing splendid plantations along the way. Corica's very own CUBA SERRANO also comes from the Sierra Maestra and grows between 1000 and 1400 meters of altitude. The coffee cherries are handpicked, because of the steep hills and the dense overgrowth (Ingas, Leucaena,…) that provide the necessary shadow for the plants to prosper. Afterwards the coffee beans are washed carefully. The result: a beautifully round coffee with flavor notes of dark chocolate and tobacco.
Data sheet
Origin

Cuba

Roasting grade

Medium to dark roasted

Aromatic notes

Cocoa-nutty

Height

1000-1400 m

Variety

Typica

Process

Washed

Strength

Medium

Acidic/ Good-balanced / Bitter

Bitter

Deca

No

Recommended for

Omni-roast

Continent

America
For the non-EU customers, thank you to place your order via info@corica.be
You might also like
Strong and bitter, round and creamy, roasted taste.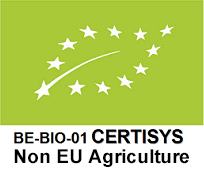 Strong, round, creamy, notes of caramel, chocolate.
*certified Certysis BE-BIO-01