Honduras High Grown BIO*
Honduras
Strong, round, creamy, notes of caramel, chocolate.
*certified Certysis BE-BIO-01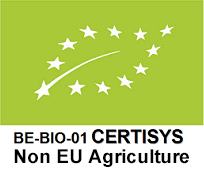 Roasting grade
Dark roasted
Variety
Bourbon, Caturra, Typica
Process
Handpicked, washed
Corica has especially selected a Honduran coffee from the department of Copan, located in the eastern extremity of the country. This region is renowned as an archeological site for Maya remains. It's a 100 % High Grown coffee (HG), cultivated at 1000 to 1250 meters of altitude. At this elevation, fresh winds skim along the mountain ridges and the nights are cold. These lower temperatures and the shadow from the nearby forests allow the coffee beans to ripen at a very slow pace. This ensures that the flavors are optimally developed. And that's exactly the opposite of what mass producers have to offer: They cultivate coffee plants at a low altitude, where the temperatures are higher, to speed up the maturation of the coffee bean . This technique is most detrimental to the development of flavor. This biologically cultivated coffee has been handpicked in two to three sessions and then washed with clear water.
All this effort results in a strong, beautifully round cup of coffee with pleasant notes of caramel and chocolate.

Data sheet
Origin

Honduras

Roasting grade

Dark roasted

Aromatic notes

Roasted

Height

1000-1250 m

Variety

Bourbon, Caturra, Typica

Process

Handpicked, washed

Strength

Strong

Acidic/ Good-balanced / Bitter

Bitter

Deca

No

Label

bio

Recommended for

Espresso

Continent

America
Specific References
ean13

2590000521370
For the non-EU customers, thank you to place your order via info@corica.be
You might also like
Strong and bitter, round and creamy, roasted taste.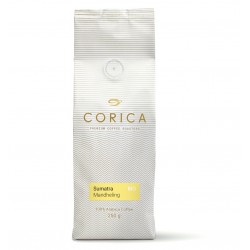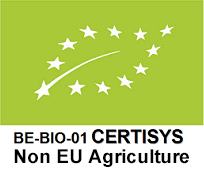 Strong, full-bodied, notes of tabacco, butter, vanilla.