Sumatra Mandheling BIO*
Indonesia
Strong, full-bodied, notes of tabacco, butter, vanilla.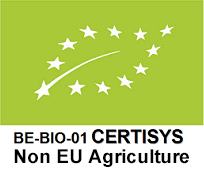 Roasting grade
Medium to dark roasted
Process
Handpicked, Wet Hulled
The history of coffee in Indonesia can be traced back to the 17th century and is narrowly tied into the colonial past of the archipelago. Since the first coffee beans were imported by the Dutch in 1699, Indonesia has become an important market. They country produces multiple exquisite grand cru's and has become the fourth biggest coffee producer in the world. This particular coffee is from the province of Aceh. There, the weather conditions are ideal to cultivate coffee in terms of temperature (about 20°C all year round) and precipitation. The beans are prepared using a method called 'Wet Hulled', a traditional Sumatran preparation method. On top of that, they are also of certified organic produce.
As soon as they are picked, the berries are depulped by the producer, then fermented in bags during the night. Following this, they are rinsed the next morning. Because of the degree of humidity and the regular rainfall in this region, the grains can't dry efficiently. When the parchment is removed, the coffee still holds a humidity level of round about 17-18%. Next, the beans are dried in a storage before being shipped.
For this coffee, we chose a medium to dark roast. This grants the coffee a gorgeous intensity, a round and syrupy body, a delicious bitterness and pleasant hints of tobacco, butter and vanilla.


Data sheet
Origin

Indonesia

Roasting grade

Medium to dark roasted

Aromatic notes

Roasted

Height

1200 m

Variety

Typica

Process

Handpicked, Wet Hulled

Strength

Strong

Acidic/ Good-balanced / Bitter

Bitter

Deca

No

Label

bio

Recommended for

Espresso

Continent

Asia
For the non-EU customers, thank you to place your order via info@corica.be
You might also like
Strong and bitter, round and creamy, roasted taste.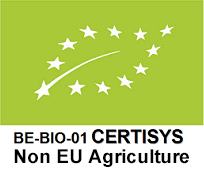 Strong, round, creamy, notes of caramel, chocolate.
*certified Certysis BE-BIO-01