Ethiopia Sidamo Organic*
Ethiopia
Balanced and acidic, red berry taste.
*certified Certysis BE-BIO-01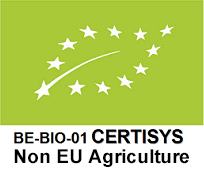 Roasting grade
Medium roasted
Process
Washed, fermented, sun-dried
Ethiopia may not only be the cradle of humanity, we can also trace back the origin of coffee to this country. Legend has it that the coffee plant was discovered in the region of Kaffa, in the East of the country, and that it was first exported through the Yemenite seaport of Mocha. The southern province of Sidamo is, together with Harar and Yirgacheffe, one of the three producers of grand cru's in the country. The beans are picked at a high altitude and undergo a process called "Fully Washed". This means the beans are first depulped and then put in a tub to ferment.
Data sheet
Origin

Ethiopia

Roasting grade

Medium roasted

Aromatic notes

Fruity

Heigt

1300-2100 m

Variety

Heirloom

Process

Washed, fermented, sun-dried

Strength

Medium

Acidic/ Good-balanced / Bitter

Good-balanced

Deca

No

Label

bio

Recommended for

Filter koffie

Continent

Africa
For the non-EU customers, thank you to place your order via info@corica.be
You might also like
Balanced and acidic, blackberry and orange taste.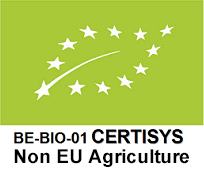 Balanced, subtly acidic, long chocolate finish.
*certified Certysis BE-BIO-01