Ecuador Vilcabamba
Ecuador
Balanced, pleasantly acidic, spicy with caramel note.
Roasting grade
Medium roasted
Variety
Bourbon, Caturra, Typica
Process
Handpicked, washed
The coffee of Vilcabamba is also called the coffee of the centuries. It is cultivated by various families on small parcels of land. The inhabitants of the village at an altitude of 1600 meters consider their product a high-quality brew, which they themselves consume daily. That explains why they only export small amounts of it. Vilcabamba is located in a lush valley defined by its moderate climate with temperatures ranging between 18 and 24 °C throughout the year. This coffee has a floral aroma with spicy notes and a hint of caramel.
Data sheet
Origin

Ecuador

Continent

America

Roasting grade

Medium roasted

Aromatic notes

Spicy

Heigt

1600 m

Variety

Bourbon, Caturra, Typica

Process

Handpicked, washed

Strength

Medium

Acidic/ Good-balanced / Bitter

Acidic

Deca

No
For the non-EU customers, thank you to place your order via info@corica.be
You might also like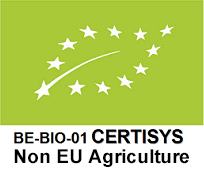 Balanced, subtly acidic, long chocolate finish.
*certified Certysis BE-BIO-01