Ethiopia Guji Natural Organic*
Ethiopia
Balanced and acidic, floral taste and notes of peach.
*certified Certysis BE-BIO-01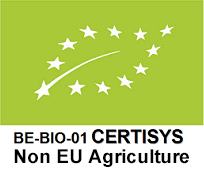 Roasting grade
Light roasted
Variety
JARC varieties, Local Landraces
Process
Handpicked, natural
This exceptional coffee is grown by 33 farmers of the Okoluu Farmers' group. They make good use of the richness and shadow of the lush region with an altitude of 2150 meters. The beans are picked by hand, dried on suspended beds and turned around 6 times per two weeks. These last few years the farmers have made tremendous efforts to improve their production process by turning to external experts and adapting their methods to meet the requirements of organic agriculture.
The result is surprisingly soft and unctuous. The flavour profile is complex and floral with hints of bramble and peach.

Data sheet
Origin

Ethiopia

Roasting grade

Light roasted

Aromatic notes

Fruity

Height

2000-2150 m

Variety

JARC varieties, Local Landraces

Process

Handpicked, natural

Strength

Medium

Acidic/ Good-balanced / Bitter

Acidic

Deca

No

Label

bio

Recommended for

Filter koffie

Continent

Africa
For the non-EU customers, thank you to place your order via info@corica.be
You might also like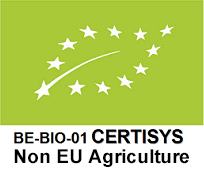 Balanced, subtly acidic, long chocolate finish.
*certified Certysis BE-BIO-01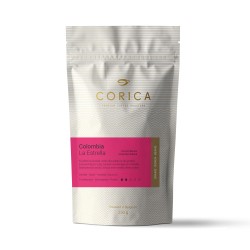 Balanced and acidic, biscuit and morello cherry notes.